Here's my Massey Ferguson GC2300 that is a big tractor trapped in a small package. 3pt hitch, rear and mid PTO's, hydraulic hookups, 2350 quick attach front end loader with bucket, mounts and PTO for a mid mount belly mower, 1.1L diesel engine, selectable 4x4, lights, and hydrostatic drive with high and low range. It fires right up in the cold, runs smooth, and will pick up way more than you'd think. It looks, runs, and operates like a brand new one. It's a small estate tractor that won't hurt the grass. It needs NOTHING. It has been well cared for and still looks brand new. It's got a few tiny dings and scratches, but nothing noticeable at all, i'm pretty good about keeping it clean and touched up. You'd be very hard pressed to find another used machine that looks like this one. Turn the key, start using it, no excuses. $9500 or best offer. Not strapped to sell it, but I'll entertain reasonable offers.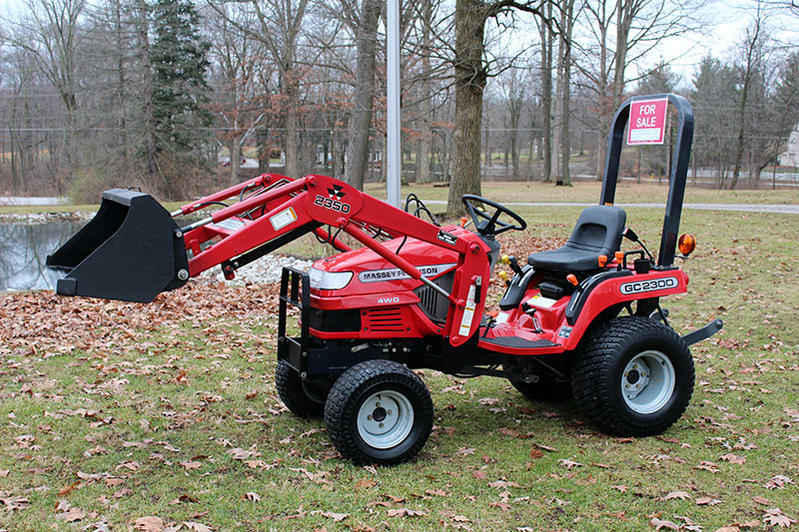 Send me a PM for a phone number or more pictures. She's a clean one. I got a bigger one recently and can't justify keeping this one for the other half to mosy around the yard on...
I'm in Mooresville, IN - about 15 minutes west of Indianapolis. You're more than welcome to come take a look at it, just PM me and I'll get you an address and a time! Cheers!