A few pics of my core aerator. Promised to post them last year but never did.
Took a standard agrifab 48" tow behind aerator, removed the wheels and draw bar and adapted it to fit on my 3pt. A bit too much weight when the drum is full of water but it sure does get max penetration (and some). Havent broken a spoon yet!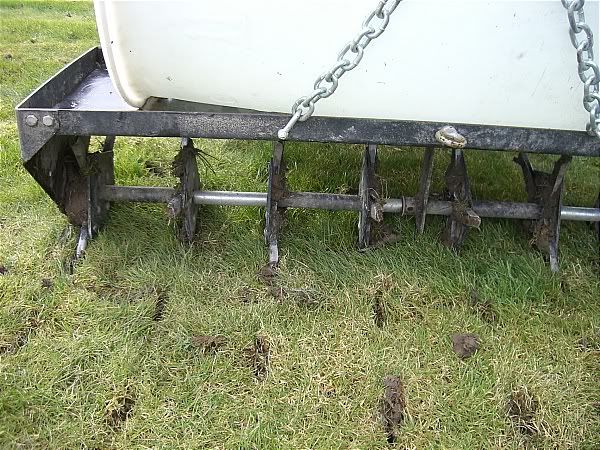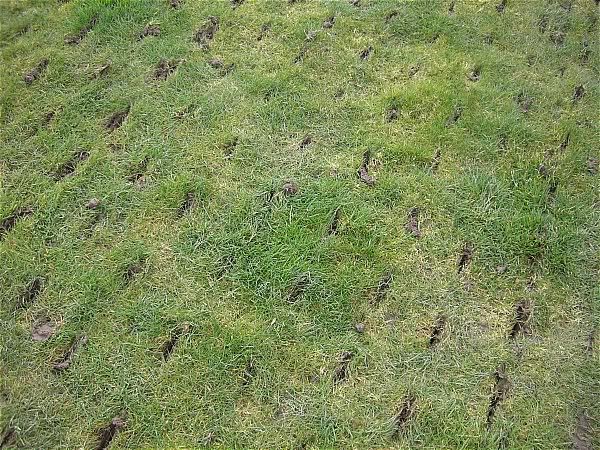 Passed inspection by quality control...